• February • Wallpaper • Winter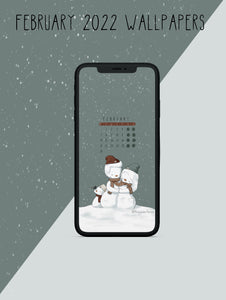 ❅ The Wallpapers for the shortest month of the year are here! This month is also when it usually snows the most, but this year winter has been sunny and warm so far *sigh*. So if you can't see snow irl as well at least you can see it in your phone with this cute wintery wallpaper.  ❅ This month also features a little friend of ours that comes to visit us every winter. He is a little black redstart that usually roams around our place when the weather is cold 🥰  ❅ You can find the wallpaper with the...
---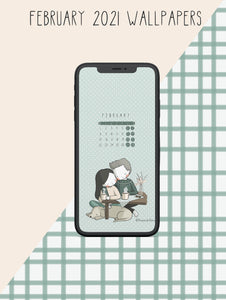 The wallpapers for the shortest month of the year are here! February is one of the coldest months of the year, so let's add a bit of warmth with a nice mug of your favorite hot drink ☕  And I also added some pinecones, we love having some in our home to decorate, they look so wintry 🌲 As always, the wallpapers are available in both, Monday to Sunday and Sunday to Saturday, calendars. This month you can also choose if you want the background with or without polka dots. And you can also find summery wallpapers for all of you who...